8 things you never knew about the Alia Butt!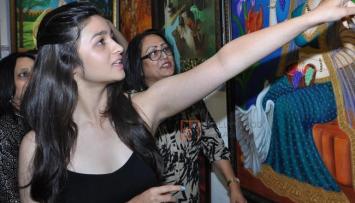 1- The well-known family background: Alia Bhatt is familiar with and belongs to a lot of people in the Indian film industry apart from being Mahesh Bhatt's daughter. The prominent ones are Mohit Suri and Emraan Hashmi.
2. Alia's a mama-girl: Alia speaks of her attachment to her mother more than her father. But in her eyes, she seems to hold her father in high esteem as well.
3. She idolises Kangana Ranaut: Everyone has favourites and Alia Bhatt is no exception.  Alia thinks of Kangana Ranaut as the classiest one. "I think she's cool, edgy, and quirky, and she just really knows how to pull things off. I really like the idea of fitted pantsuits, and I love the way Kangana carries them off with so much flair," she said once in an interview.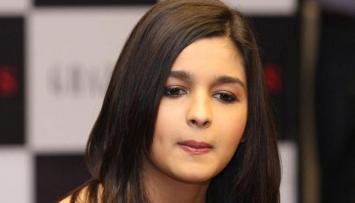 4.  A charcoal painter:The creativity does not just end at singing and dancing. Alia is into charcoal painting as well.
5. Don't judge a book by its cover: Alia might appear as an extrovert to the audience because of her movie roles. But in real life, she's an introvert and enjoys her life without interference.
6. Alia's a selfie-addict: Her Instagram profile tells a lot about her love towards capturing herself. "My Insta is FULL of car selfies and/or selfies of me getting ready!" says Alia.
7.  Ross and Rachel are her couple-goals: Alia believes Ross and Rachel from F.R.I.E.N.D.S are exemplary. "I mean, I know they broke up a lot—but breaking up isn't necessarily such a bad thing! It's the road to self-discovery, in a way," stated Alia.
8. Not very much of a diet person: Alia weighed 67 kgs and was noticed for cutting down on her fat for her first role in the movie, Student of the Year.